KNOWING WHEN TO LET IT RIP WHEN PLAYING WITH A GROUP
YOU NEED A FAMILY BASED BUSINESS - IT WORKS...
5 TIPS ON HOW TO HEAL YOURSELF - REGARDLESS OF CONDITION
Spiritual

|

by Langston R.
Practical

|

by Raymond P.
THE 5% OF CROOKED COPS ARE REALLY CHANGING OUR WORLD
CHECK OUR MORE GREAT STORIES & LESSONS
SIMPLY STUFF LIKE RUNNING YOUR MOUTH CAN KILL YOU
Practical

|

by Jaunita T.
OLD WAYS OF MAKING YEAST ROLLS ARE TOLD BY CHEFS
INSURANCE WHILE TRAVELING IS NECESSARY
Relationships

|

by Amber T.
THE SEXIER YOU ARE THE MORE PROBLEMS YOU HAVE
NEVER WILL MY SON PLAY FOOTBALL
Relationships

|

by Bettye W.
WHY I'M RAN AWAY FROM HOME
AT 16 YEARS OLD
Submit Your Life Lessons

| be featured in an upcoming issue.
Anyone can be featured in our magazine - Anyone.
Share Your Stories &
Experiences
Life Lessons Magazine

| by Chauncey Wyatt, Managing Executive LLMagazine
Here is a quick story about how and why LLMagazine was created. Well, as a business owner, I often get very frustrated. I often see more failure than I do success. In fact, most of my career is based off having made many many mistakes. One day while thinking about how much I failed, I thought about how I could share my failures with the world - as my success (alone) is actually quit boring, while my failure not only will teach you "a Life Lesson" but is highly more entertaining.
Then the thought came to me. Most of us, regardless of where we come from or where we currently are, have experienced perhaps more setbacks that we learned from than successes that may have been easily handed to us. And, if you are honest, your lessons learned, (whether it's a special way to prepare a meal when on a budget to raising children to traveling and shopping in your local city and beyond), are more interesting to hear and learn from than the finished product resulting from your "lesson learned".
Life Lessons Magazine was created purely to highlight you - the new modern day celebrity. We want to glorify your exciting, eye popping, entertaining but yet educational experiences - helping you inspire the world through your life lessons. Do you have an amazing story? Want to be featured in our magazine? Simply submit your story and if approved, you will be the next full page article in an upcoming issue!
Get Featured in an Issue of LLMagazine -

Submit Your Story Today
Here are a few great reasons to submit your story.
Inspire hundreds/thousands of locals and national friends and peers.

Increase your following on Social Media networks.

Become connected to your local city through your featured article.

Gain massive exposure in a growing high quality magazine.
Great reasons why you should submit your story!
Your stories and experience inspire us all. Simply submit it and we will feature it.
Here are the criterias and rules for submitting your story or life lesson. Following instructions below and submit via email by clicking on the email icon below.
1.) Your lesson/story must be less than 1500 words. (It may get trimmed or edited for clarity as needed by our staff or as design space allows.)
2.) List the name of the following category in which your story/lesson fits:
Relationship Lessons

Sports and Arts Lessons

Travel Lessons

Cooking Lessons

Spiritual Lessons

Practical Living Lessons

Financial Lessons

Business Lessons

Fashion Lessons

Health Lessons
3.) In your story/lesson be sure to include the following:
What

Why

When

Where

Your take away (lesson/moral)
If your story has certain names you want to not mention, be sure to not include them.
If you want to remain annonomous, please state so within your email.
4.) Include your
Name

Phone Number

A headshot of yourself (if you are annonomous, none is required. Only a select articles can be without identification.)

Links to your twitter, facebook page or any other social media link (if you desire.)

Any supporting video or images. All images must be a minimum of 1000 pixels wide.
Submit Your Life
Lesson or Story
Do you have an amazing life lesson or story that you'd like to share with the world? No matter where you come from, how much you earn, where you work or who you are - from the local fast food worker to the local Barber, you can be featured in our magazine.
100% of all submissions are welcomed. Based on the amount of content we have in any given category will determine how fast we can get your story featured. Simply follow the instructions below and we will do the rest.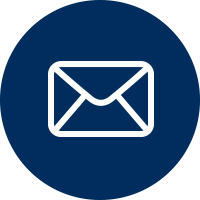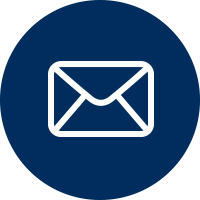 To submit your life lessons, simply following the instructions as stated above and click on the email icon link below. Email us at your leisure at lessons@ipayal.com.
Limited Time Only. Submit your story by the deadline below.
WHY ARGUING CAN BE HEALTHY FOR COUPLES
Relationships

| by Traci L.
IM NEVER EVER TAKING
ANOTHER "DRUG"
THE BEST AND CHEAPEST WAY TO CLEAN CARS
Practical

| by Richard K.
Disclaimer: By submitting your information, you agree to allow LLMagazine (Life Lessons Magazine) to use the information contained in any of our on-offline mediums, including magazines and websites. Your story may be shortened or rewritten for grammatical or design layout reasons at the discretion of our editing staff. Any responses you may recieve via any links you make available such as your facebook, twitter or any social media links are out of our control and you hold LLMagazine non-responsible for such correspondance. You understand that your submission into our magazine may not be featured for various reasons and that no compensation shall be made for your feature. You are not allowed to promote any business opportunities, hateful ideology or lude sexual content. Please contact us if you have questions prior to submission at lessons@ipayal.com
get your local monthly
subscription
Get Your Monthly Subscription of LLMagaine for

only $7.99 per issue

(available in print and e-magazine format)
Soon, you will be able to subscribe to your local LLMagazine issue featuring your lessons and stories for a very low introductory prie that includes a print and e-book version. Once you register, your magazines will be sent directly to the address on file. Order instructions coming soon. Register to our mailing list for upcoming details.
Our first issue coming early 2016.
To submit your life lessons click on the email icon on the left and follow the instructions above.
DON'T FALL FOR THE TRICK OF THINKING IT'S JUST BUSINESS
HARD CORE TIPS ON RAISING TEENAGERS
I LEARNED TO PLAY THE PIANO BY EAR DOING THESE 3 THINGS
Advertise your small business in our magazine and on our website. Our rates a very low while reaching people who shop and purchases services and products most.
Call 480.290.2734

ask for Charles
(m-f 9am-6pm EST)
Incorporation: Life Lessons ia a subsidary of iPayal Incorporated, a Scottsdale Arizona Company
Like Our Magazine? Leave a comment in the section below.
Life Lessons Magazine is a subsidary of iPayal Incorporated, a Scottsdale AZ company. 2015 All rights Reserved
Inspiring the World through Our Experiences
Anyone can submit a life lesson or personal story by submitting the following information to lessons@ipayal.com
* Your Name
* Your Email Address
* The subject of your lesson (cooking, travel, relationships etc..)
* Your story/lesson (up to 1500 words max)
Your story must answer the following

: What happened, Why did it happen, How did you feel, what did you see, where were you, How did it end, What did you learn etc.. Be as descriptive as possible. Leave out any names who have not agreed to be featured in your story.
phone number: 480.290.2734 (pre-launch)
investors |City Launch : Contact Chauncey Wyatt (chauncey@ipayal.com), Managing Executive of LL Magaazine
Our Real Life Topics and Articles includes everything from personal lessons related to cooking to relationships, all from your peers.
Joel Aya Pana, Promotioal and Marketing Executive - Cleveland Markets and National Consultant 216.618.3252
Skipp Young, Business Development Executive - Cleveland Markets and National Consultant 216.223.8620